John Poon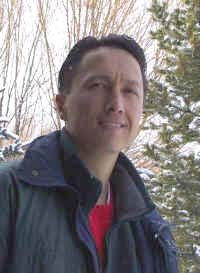 Encouraged by the wealth of landscape and artist interpretation in the Bay Area and with such early experiences as Van Gogh's exhibition at De Young Museum in San Francisco, John's appreciation of art emerged at an early age. A childhood full of drawing and painting foreshadowed an artistic future. John attended and graduated from the Academy of Art College (AAC) in San Francisco, winning numerous student awards and scholarships.  After graduation, John accepted the AAC's offer to remain at the college as an instructor of painting and drawing, and eventually served as Director of Foundations overseeing the core Drawing, and Color and Design classes.
John believes in the importance of an academic grounding in the basic principles of art and adheres strongly to the classical premises of art education. He values his teaching and administrative experiences as having increased his perspective as an educator and artist.
John's works reflect his inspired appreciation of the landscape. His paintings can be found in numerous private collections across the country. 
Copyright P.A.P.U. All images are copyrighted and cannot be reproduced without the written consent of the artist.