Rebecca Hartvigsen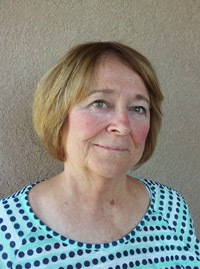 Except for a two year sojourn in Georgia, Rebecca Hartvigsen has lived near Salt Lake City all of her life. She loves to paint flower gardens, still life and historical subjects. Her love for historical buildings reflects her connection to a pioneer heritage that began in 1847 when her great-great-grandfather entered the Salt Lake Valley as one of the first pioneers. Rebecca feels that it is important to value her heritage and allow it to positively affect her art. 
Majoring in History as a freshman at Brigham Young University, it soon became apparent that Art was a greater love. Rebecca graduated with a B.A, in Art. 
Copyright P.A.P.U. All images are copyrighted and cannot be reproduced without the written consent of the artist.